Prime Tri-Tip
freddh

Topic Author

Expert Boarder
Retired Dude
5 years 9 months ago
-
5 years 8 months ago
#4005
by

freddh
Ron,
With my track record, you're probably right about more cow jumping into my cart. However since space is at a premium now, I have to complete something before I can add to my stash. So here goes my latest venture. The first picture is an already trimmed Tri-Tip that I just had to have (leaped into my cart) since I hadn't ever seen one and this one looked like it needed your beef rub something fierce. I cooked on my BGE and it tasted quite good, however it lacked the texture and taste of a dry aged piece of meat.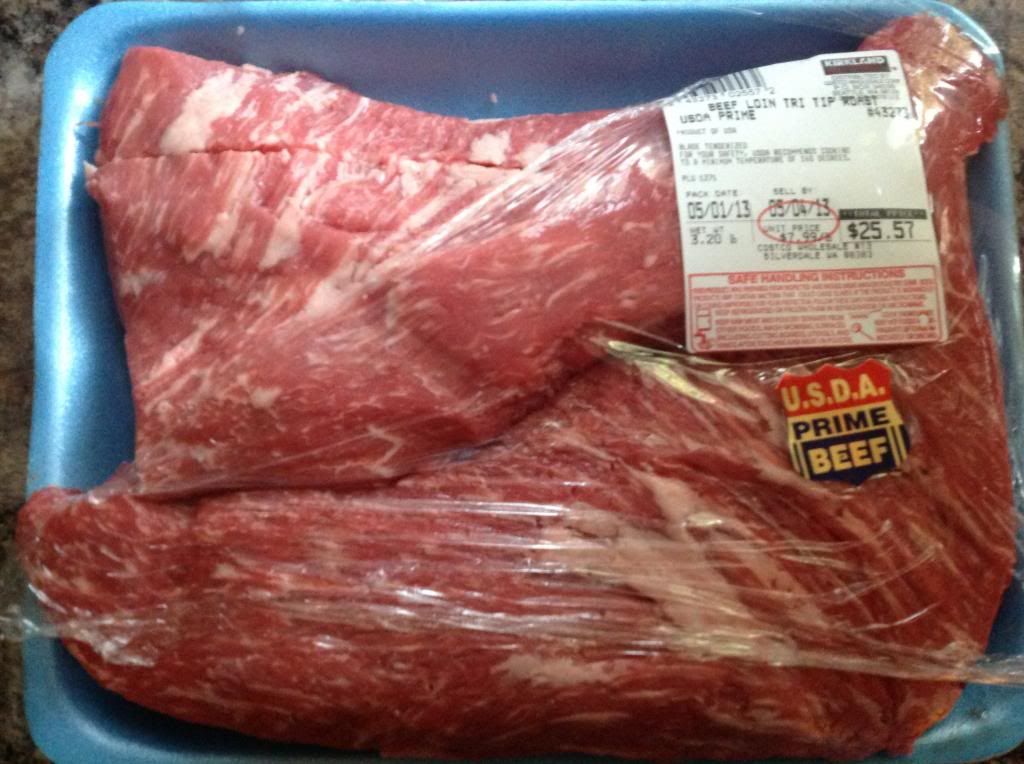 This the cryovac price, big difference! And these prices have gone up $.80 lb. since my purchase.
There's six of them in the package, hence the need for six bags. BTW, the Tenderloin Kits fit perfectly, again one to bag as previously recommended by yourself and the Bag Ladies - what a resource!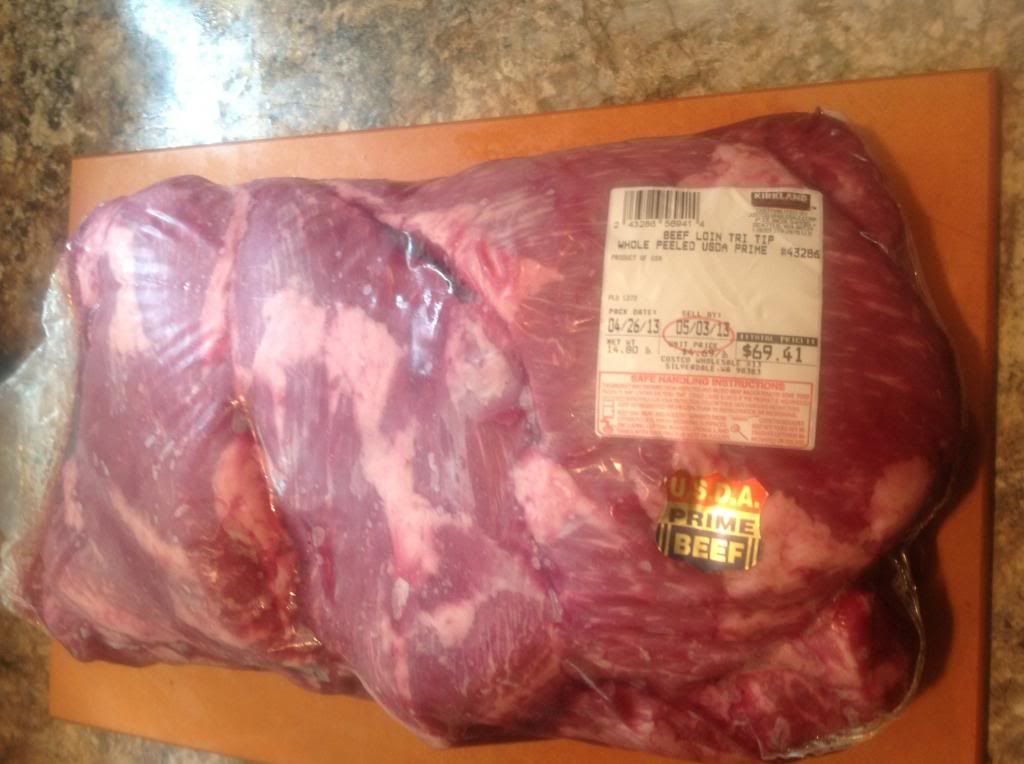 As you can see, they fit perfectly before sealing.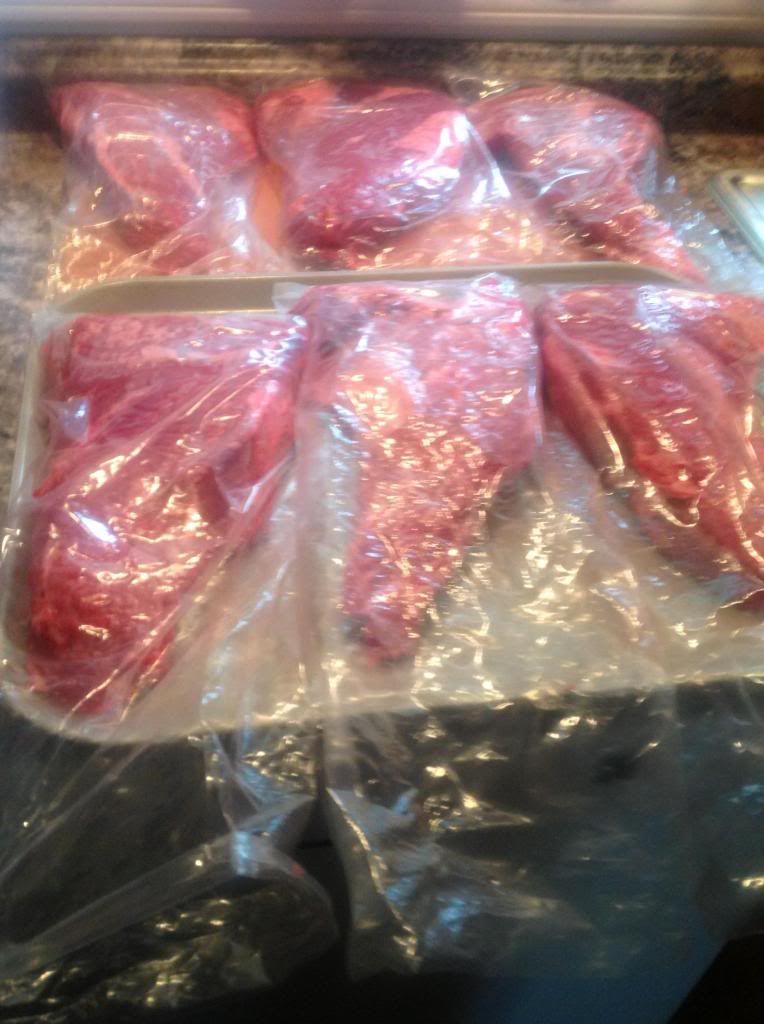 After sealing, a nice fit. Notice that I left a lot of room at the end of the bag. That's in case I lose the seal and need to reseal. Also an extra Vac Mouse comes with the kit so one can afford to lose a seal.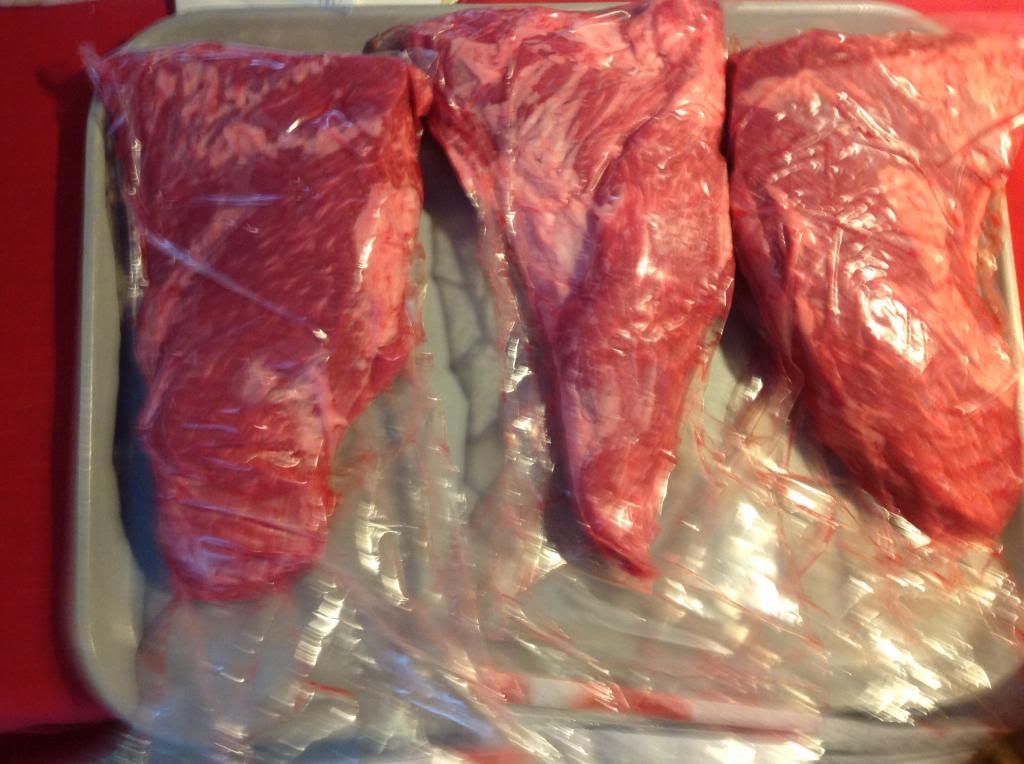 Ready for the refrigerator. Notice that I place labels on all even though I'm dry bagging. That's so there's not any confusion on whether the meat is choice or prime. With prices going up, I may not be able to afford prime much longer.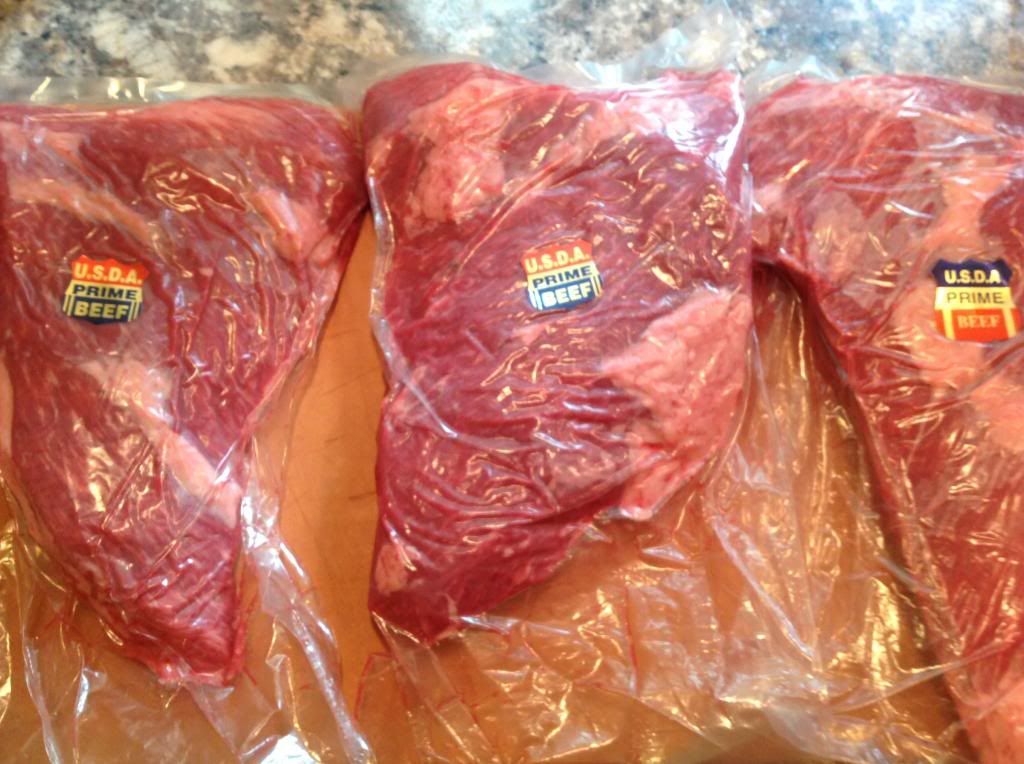 Now to wait for 21 days and see what the product looks and tastes like. If I'm satisfied, then I'll pull the rest and vacuum seal. If not, I'll run until 28 days have been reach. I don't see a need to go beyond that. Then its on to the final dry bagging of the other Tri-Tip.
This Tri-Tips at 7 days. 45 day Ribeye on shelf above.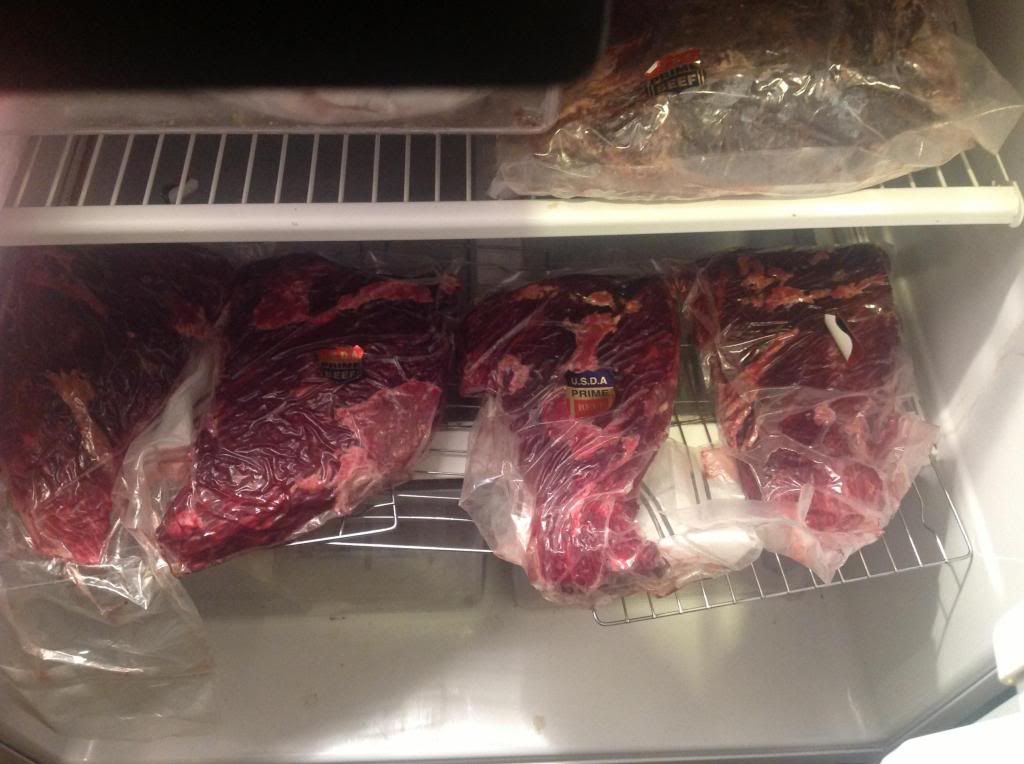 Ron,
These are at 14 days. What do you think? I'm going for 28 days and will pull one next week at 21 days.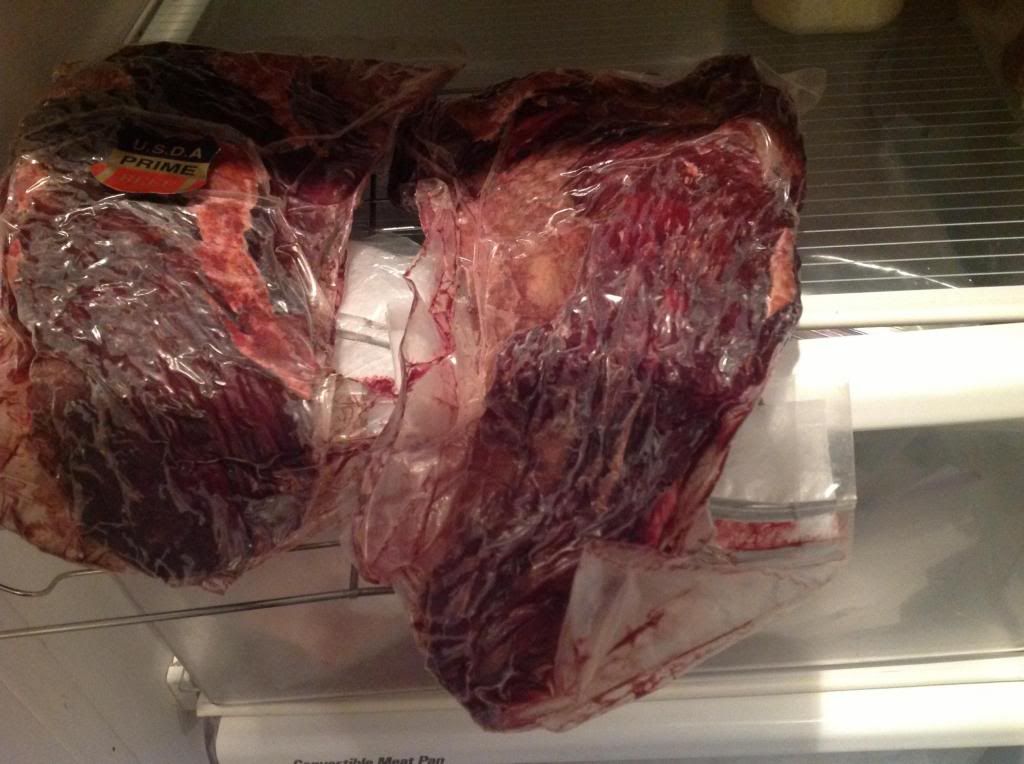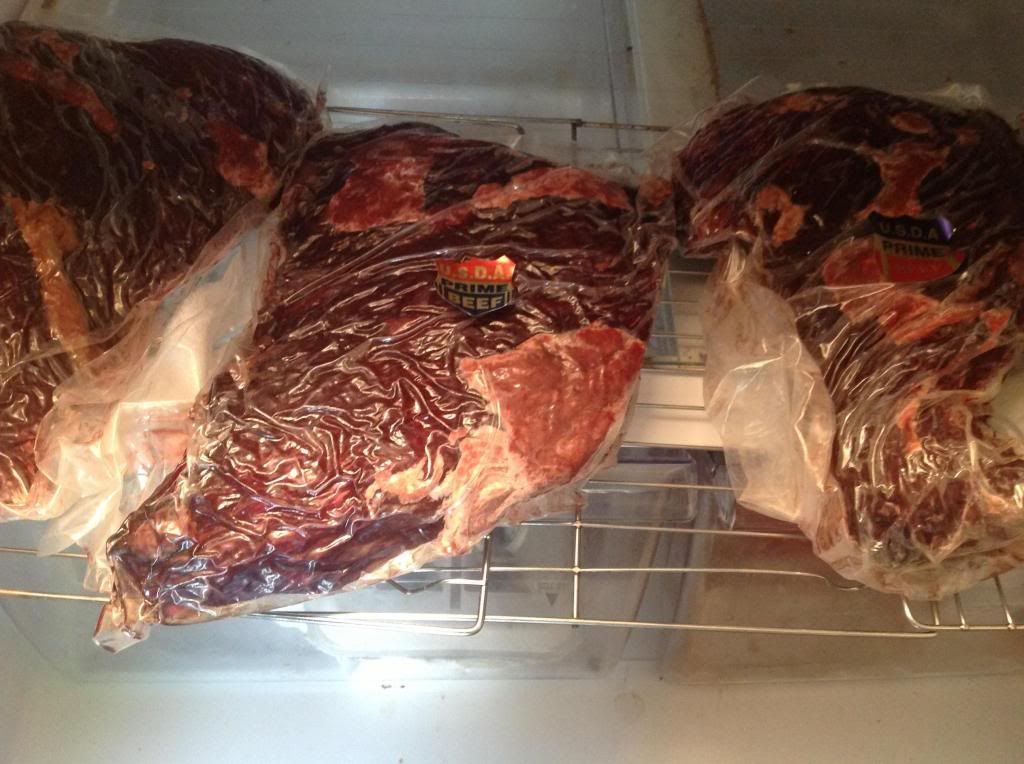 Pulled at 21 days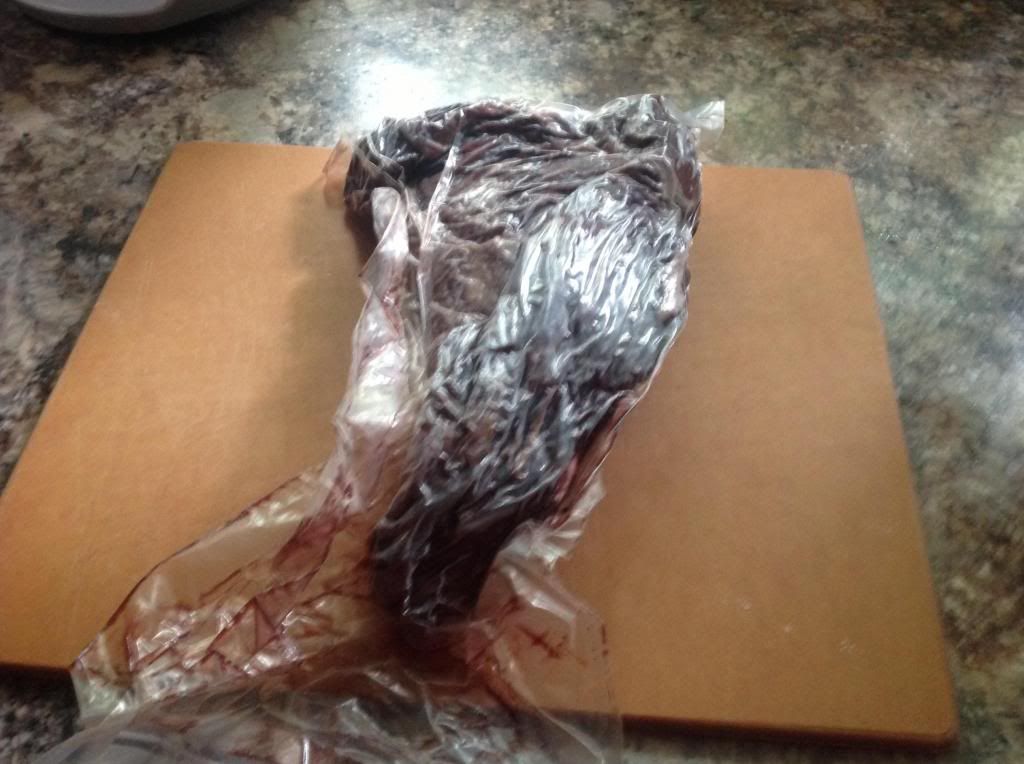 Unwrapped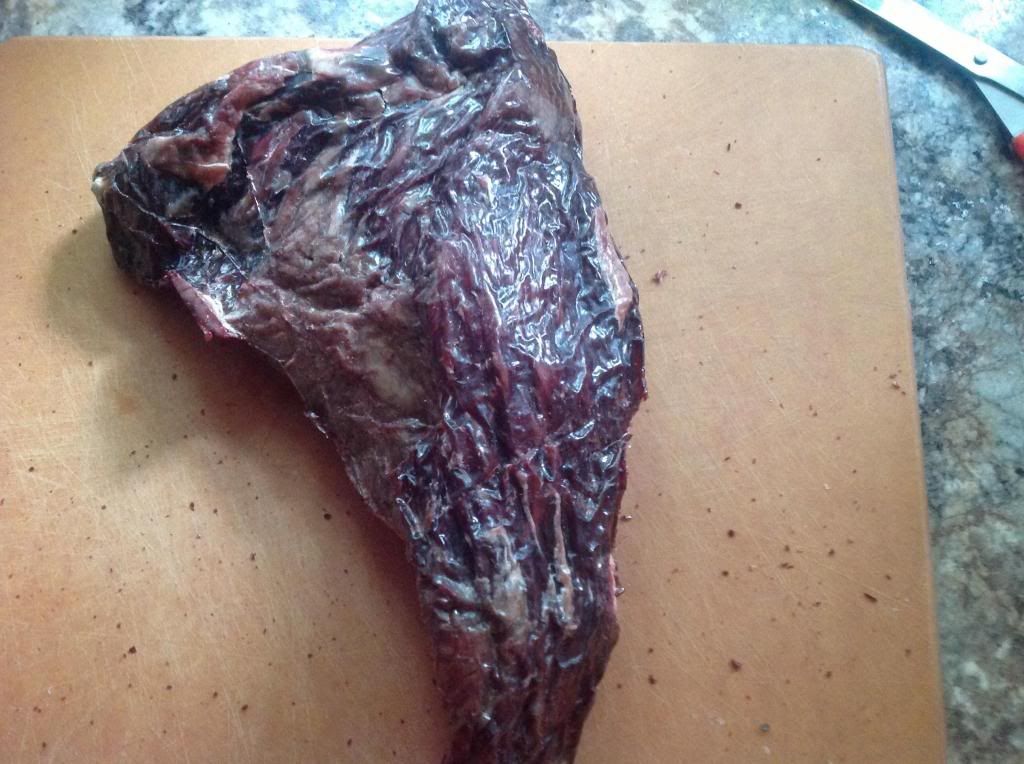 Trimmed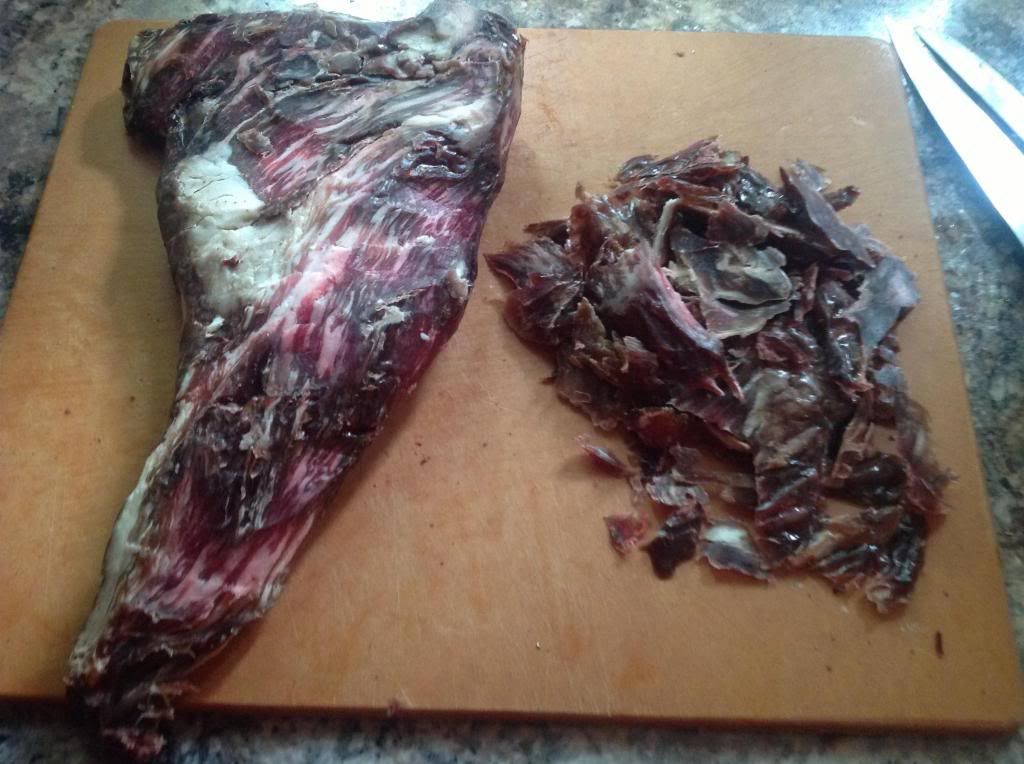 Cut off a piece to sample. Tried it and I was good, although very tender, it did not have the strong "beefy" taste as compared with a 45 day dry aged primal ribeye. I think what I'm going to do is pull two more today and let the other 3 go for 28 days. I still have 6 in the freezer and I'll know definitively which is better, 21 or 28 days. Plus I'll cook this one on Sunday over an oak lump charcoal fire (Santa Maria style Ron) along with my latest 45 day ribeye.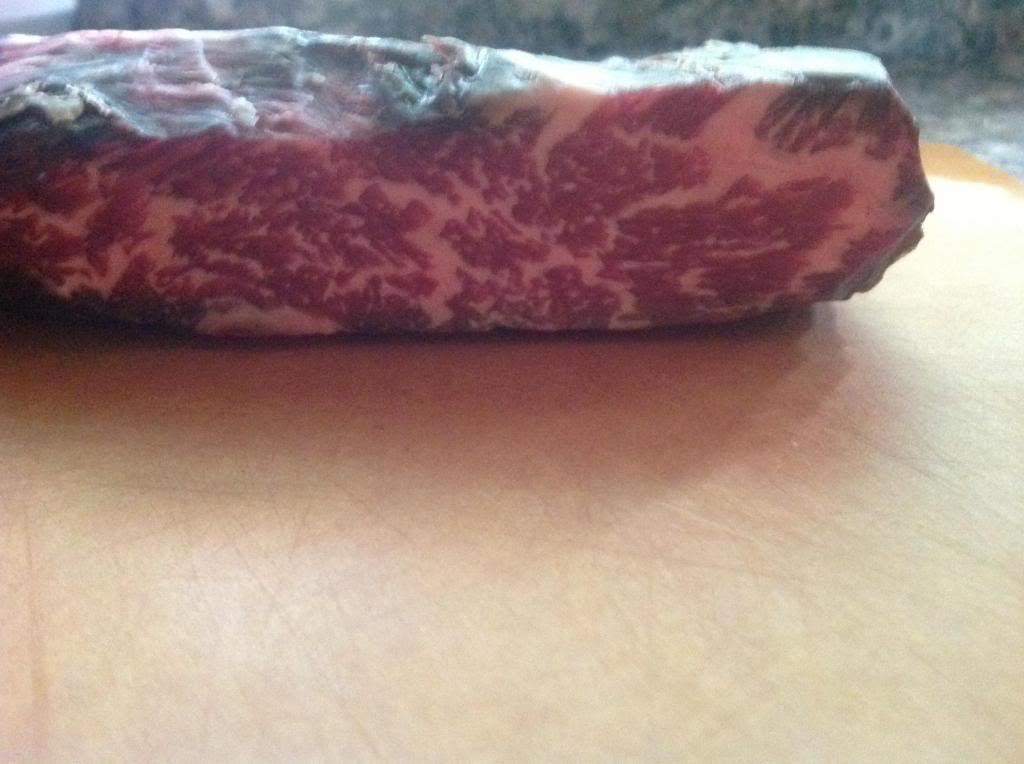 Doc
Last edit: 5 years 8 months ago by
freddh
. Reason: Added verbiage
Please Log in or Create an account to join the conversation.
Time to create page: 0.326 seconds
You are here:  

New to UMAI